Nigerian music star, Davido is in search of the young boy who scored A1 parallel in his WAEC examination.
The singer made the announcement on his Instagram story on the 22nd of July, 2022. Davido pleaded with his fans on his story, asking who could help him find the boy who is known as Smart Morro.
The sudden interest in Davido came shortly after he read an article on Legit.com where the young boy is seeking help to go the University.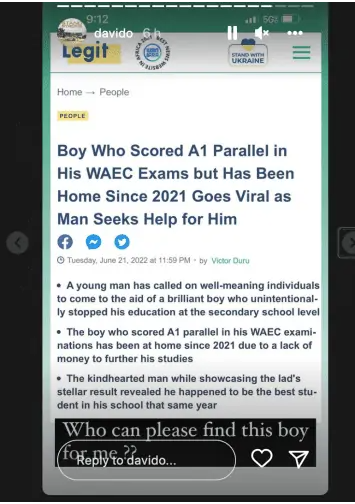 In addition,  the singer has announced an upcoming tour in Europe as the tour will kick off on the 1st of July and come to an end on the 3rd of September 2022.